On Licorice, you can obtain points(¢) by following tasks;
---
Answering Surveys
Companies and other organizations distribute surveys on Licorice for their research. By taking these surveys, you can obtain certain points.
Working on FlashJob
FlashJob is a service that Clients can ask Workers to do almost any jobs. There are two types of jobs on FlashJob, one is to have someone come to a specific place such as Client's home (Onsite Job) and the other is done on the Internet (Online Job). The following are examples of jobs Clients will ask for:
Do household chores such as cleaning, laundry, and caring for children
Have someone cook for your family
Ask a housing expert for renovation, gardening, pest control, etc.
Have furniture and home appliances installed
Have the office cleaned and furniture installed
Asking for shopping and delivery
Get beauty care and massage
Hire temporary staff at restaurants, retail stores, factories, etc.
Photo or video shooting
Take a lecture to know how to use a computer or smartphone
Take a language lesson
Hire a personal trainer for sports or exercise
Have private lessons on art or music
Outsource design and programming
Outsource accounting and tax affairs
Ask fortune-telling and life consultation
You can apply for jobs from Licorice app (or Licorice website).
Inviting friends
You can also obtain points by inviting friends to Licorice. When your friends register on Licorice with your invitation code, you and your friend will get specific points.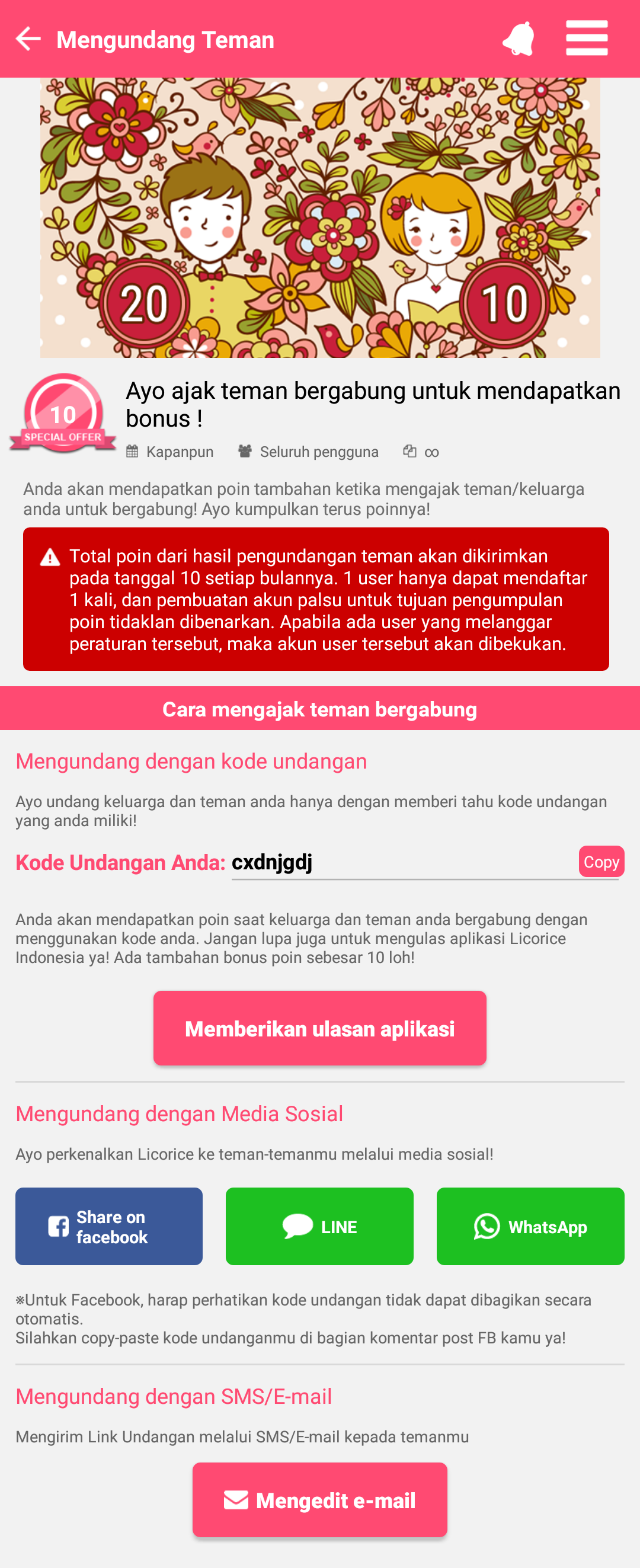 Playing Monster Bingo
Monster Bingo is a game that you are to correct monsters daily. When you find mosters are arranged on your weekly card in a row, you will get certain points. (Even if you don't manage to find monsters in a row within the week, you will get 1 point if you open all seven monsters.)