1. Signing Up
Visit Flash Job and click [Sign Up] from the menu.
Sign up with facebook, google, or email. (If you sign up with email, confirm your email by clicking the link in an email we send you.)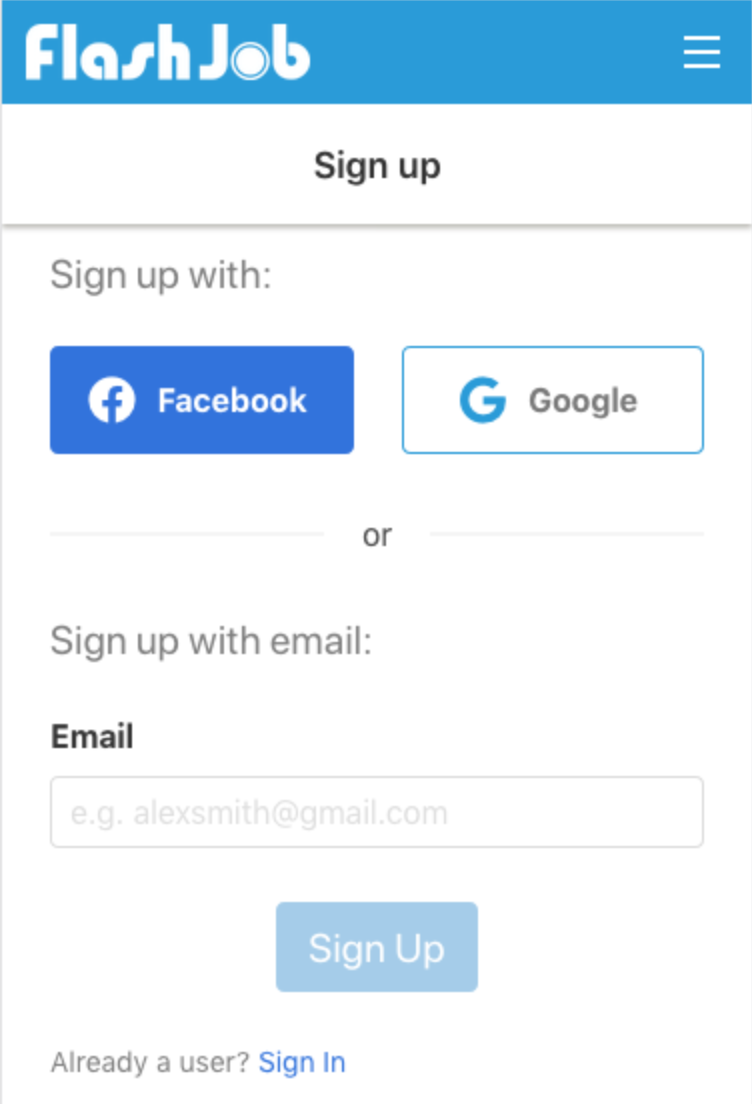 Set up your account.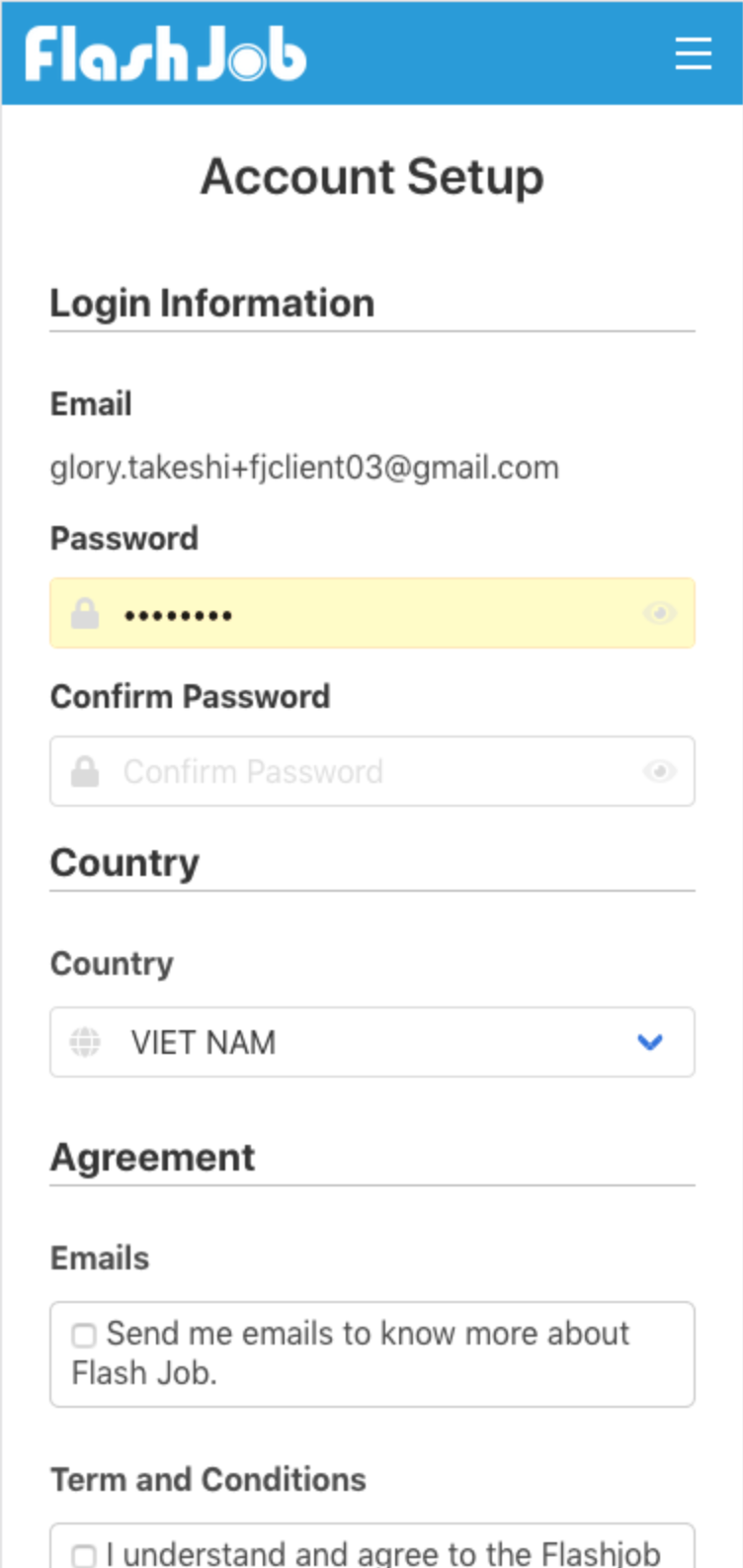 Set up Profile which Workers will see when they are interested in your job.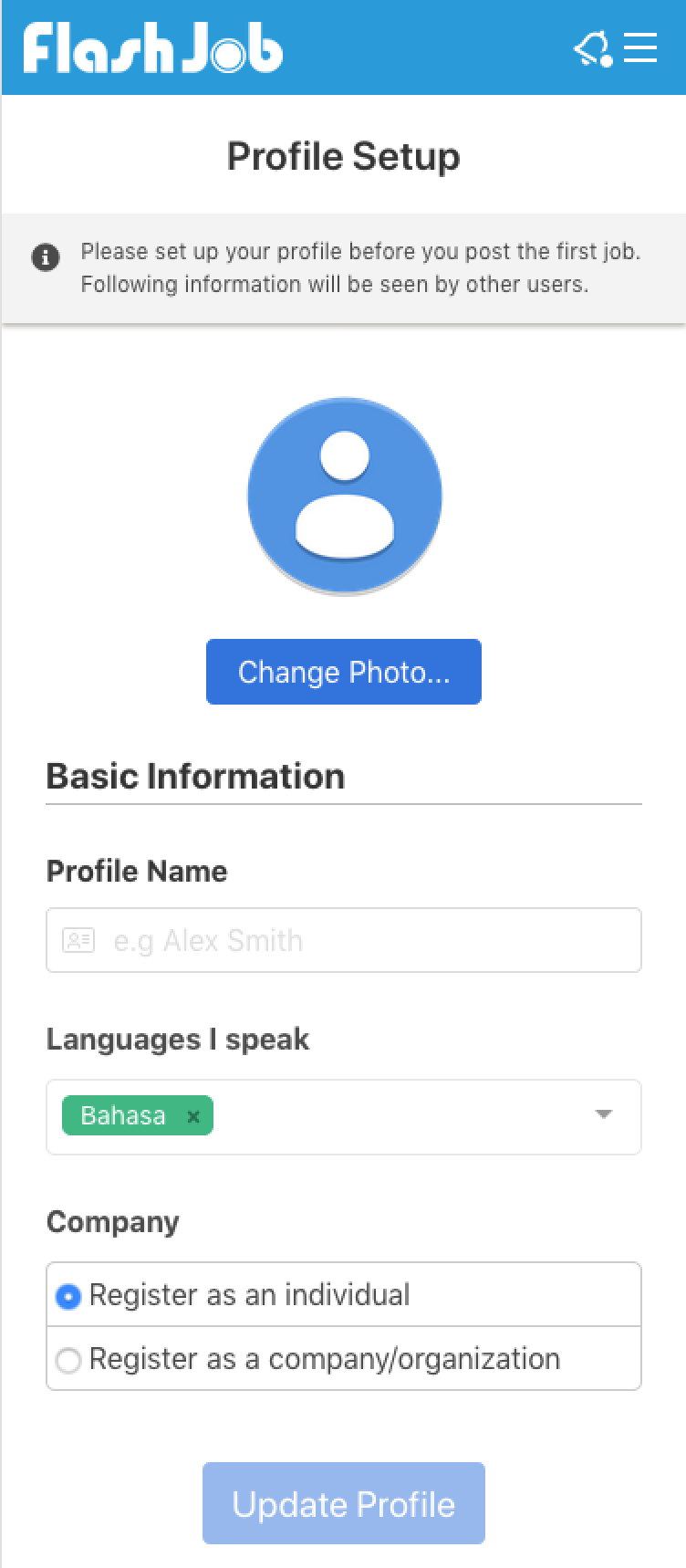 Once you complete the profile setting, you can hire workers.
Please refer to the following article to know how to hire workers.
Licorice & FlashJob Help Center > Flash Job > Hiring Workers > How do I hire Workers?